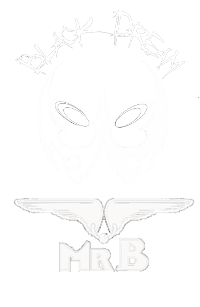 ET 312 Electro Unit
HUF253,890.00
Tax included
By buying this product you can collect up to 25389 points. Your cart will total 25389 points that can be converted into a voucher of HUF7,616.70.
Security policy

Delivery policy

Return policy
ET 312 Electro Unit
Whether you've been into electrostim for awhile or are just getting started, there is something to be said about having the best and safest equipment. Until now, there was no single device that offered the power, safety, and ease-of use of the ET-312. American designed and crafted. Not a repackaged TENS unit or signal generator. This machine is the result of over 3,000 hours of focused design effort, with one single end in mind. . .
Of course there are power units that sell for less, but none of them offer 18 pre-programmed modes -- each designed by an experienced user to provide a variety of sensations all under computer contol without annoying knob twiddling! By way of two durable pushbuttons, each mode can be quickly selected on the bright, backlit LCD (liquid crystal display). Once selected, the speed and frequency can be adjusted using one single "MultiAdjust" knob, not two or more on other power units. And the intensity level is easily adjusted using separate knobs for channels "A" and "B" with the current level displayed in percent (0 - 100%) right on the LCD!
These features yield an experience beyond a page full of specifications! The ET-312 is powerful, yet precise. Feature-rich, yet intuitively easy to use. There is no other power unit like the ET-312 anywhere. We know. We help build them!
We became part of the manufacturing process, assuring you a more steady supply of these unique, American-crafted marvels. I personally use my own ET-312 almost everyday and it is the only power unit I use. Just Say No! to boring little TENS units that were made to eliminate pain, not induce erotic pleasure! The waveforms generated in real-time by the new ET-312 are hands-down more erotic and safer than anything else I've tried.
Some of the many unique features included in the new ET-312:
Built-in rechargeable high-capacity battery for up to 24 hours of non-stop stimulation... you will wear out before it does!
Measures 8.0" x 6.5" x 2.5" overall and weighs only 4 pounds
Easy-to-read backlit LCD display shows current mode and output settings for channels A and B, even in the dark... you'll know where your knobs are set.
Multiple Intensity Settings: 3 programmable modes allow complete range of intensity adjustment for beginners, power users, and the hard-core crowd!
Microprocessor-based sessions allow hands-free stimulation. The end of monotony!
Unique Tri-Phase output creates a third stimulus waveform between channels A and B for even more variety and creative electrode placements...
Optional Computer Software (ErosLink) is Now Available!