The access of this website is not granted to underage users
In order to enter this site, please certify that you are of legal age to access a shop selling age restricted products
SORRY, you don't have legal age to access to our website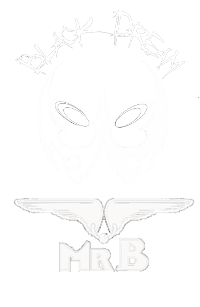 E-STIM

Intro For Him

HUF63,890.00

Tax included

By buying this product you can collect up to 6389 points. Your cart will total 6389 points that can be converted into a voucher of HUF1,916.70.
Security policy

Delivery policy

Return policy
Looking for somewhere to start in your electroplay experience? Then look no further as the Into2Electro™ pack for Him is exactly what you are looking for!
With the adjustable conductive rubber cock loops and the well regarded Series 1 power box, this pack offers complete and total E-Stim control for the man who wants everything.
As well as offering multiple modes and adjustments all designed to help achieve a total electrosex pleasure experience. Why use fixed and repetitive modes that become so boring after a while, when you can drive yourself to electroplay heaven? Each colour coded control knob adjusts the output in so many subtle ways it's impossible to describe them all.
Everything from a hard thrusting pulse to the most gentle tickle (and every variation in between) all from the simple twist of a control knob. At one end of the scale it can feel like thousands of fingers running all over you skin, at the other end Hercules has come to play! Continuous mode (it should have been called continuous pleasure!!) moves away from the driving pulse to offer a smooth sensation that yet again has all the control you need.
The stepless output level control runs from 0 to 100%. You will probably find you use the lower levels to start, but eventually you will find you want more… and the Series 1 doesn't run of steam just when it gets interesting!! And if you turn it up just a little bit too far a quick twist brings the output level safety back to 0, no need to press a button 15 times!!!.
The single channel dual outputs allows you to use more than one electrode at a time, sharing the pleasure across multiple points. From anal to cock, from arse play to prostate stimulation, and anything else you can think of (playing below the waist of course), link the Series 1 to our ever growing range of E-Stim Systems electrodes and you will find a never ending range of possibilities.
Supplied in a custom made carry case, together with
power box, 
a pair of conductive rubber loops,
connection cables,
a battery,
a pack of sticky pad electrodes
a comprehensive instruction manual
- everything you need to get started.
And don't forget the Series 1 is designed and built in the UK to the latest UK and EU safety regulations, is CE marked, and covered by a lifetime guarantee.