The access of this website is not granted to underage users
In order to enter this site, please certify that you are of legal age to access a shop selling age restricted products
SORRY, you don't have legal age to access to our website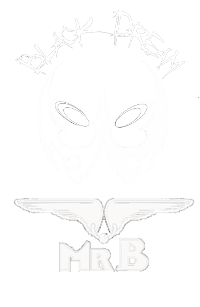 E-STIM

E-Box Series 1 Remote

HUF92,590.00

Tax included

By buying this product you can collect up to 9259 points. Your cart will total 9259 points that can be converted into a voucher of HUF2,777.70.
Security policy

Delivery policy

Return policy
Now we have can offer the latest in E-Stim Technology with the E-Stim Systems Series 1 Remote Kit. With a wireless keyfob style transmitter and a small powerful and discreet electro stimulation receiver we can now offer effective electro stimulation via radio!!!

Using a high quality digitally encoded transmitter and receiver (offering a range of upto 80M depending on environmental conditions), together with a dual microprocessor control system you can be sure that the Series 1 Remote Kit offers simple and powerful remote controlled electro stimulation at a reasonable price. And now it features the unique motion sensor.

Key Features
Digitally Encoded Radio Control With a range of up to 50M
Keyfob style transmitter and small discreet receiver
Motion Sensor
21 output levels over 5 different modes
The ability to link multiple receivers and transmitters
Safe biphasic current limited AC output
Multiple Modes
With 5 different control modes - Fire, Pulse, Continuous, Motion and Training everything is now easily controllable from the simple keyfob transmitter. We don't just offer simple control over the output level either. You can now control the subtle nuances of the output (pulse speed/pulse width) directly from the keyfob transmitter. It's easy as 123 (1-Fire, 2- Continuous, 3-Pulse)!!!

Multiple output Levels
The output is digitally controlled over 21 levels again easily selectable from the keyfob transmitter. With auto zero and over range indicators you can ensure you are in control at all times.

Learn Mode
Each Transmitter is digitally encoded to a receiver. The receivers built in learn function allows multiple receivers to work in combination with multiple transmitters, as well as the other way around. In other words one transmitter can control several receivers, as well as one receiver responding to several transmitters...The choice is yours. Due to the digital encoding system you can ensure that your receiver will not respond to other devices, unless of course you want it to. All this can be setup simply in seconds.

More Power
The high quality microprocessor controlled voltage generator mean that batteries last longer and with a digitally generated pulse system you can ensure that the power is directed exactly where it is most effective.

Safety
With built in current limiting, soft start controls and BiPhasic AC output you can ensure that the E-Stim Systems Series 1 Remote is designed with your safety in mind.

Compatibility
The E-Stim Series 1 Remote is compatible with all E-Stim Systems electrodes as well as other electrodes manufactured by quality manufacturers.

Guarantee
All units are shipped with a full no quibble 12 months guarantee.
Remote Kit Specifications
Channels/ Outputs - Radio Controlled Single Channel, via 3.5mm mono socket
Display - High Brightness LED's indicating Power On, Output and Receiver Activity.
Operating Modes - Fire, Continuous, Pulse, Motion and Training, with 21 output Levels and adjustment of pulse speed and width
Controls - Receiver : Power on/off, Learn Mode
Transmitter : Up/Down and Fire/Select
Output Waveform - BiPhasic Current limited pulsed AC
Radio Specification Keyloc Encoded AM 433Mhz
Power Supply - Receiver :Standard 9 Volt Alkaline (PP3) (Not Supplied) Transmitter : 12V (Supplied)
Dimensions (approximate.) Receiver : 110mm x 61mm x 34mm
Weight (with battery) Receiver : 250g Transmitter : 50g
Supplied Accessories
1 piece E-Box receiver
1 piece Keyfob Transmitter with battery
1 piece 3.5mm to 2mm output cable,
4 pieces Self Adhesive Electrode Pads,
1 piece Carry Case
1 piece Comprehensive User guide.