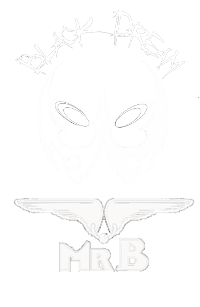 Mystim

Pubic Enemy No 3

Ft47,890

Tax included

By buying this product you can collect up to 4789 points. Your cart will total 4789 points that can be converted into a voucher of Ft1,437.
Security policy
Delivery policy
Return policy
PUBIC ENEMY NO 3 - Now control yourself, boy!
You have enjoyed your sexual freedom the longest time. With the Pubic Enemy No 3 they will be severely restricted. In the neat penis cage with E-Stim function and testicle squeezer, a rebellious rascal and his two identical companions are put behind bars. The diabolical three can only become stiff when someone takes pity and opens the cramping, size-adjustable cells.
E-Stim
Of course, tenacious misbehaviour must be punished. According to the mood of the practitioner and the intensity you deserve. With the conductive surfaces left and right in the cage, a gentle tingling, a violent twitching or an intense pulsation will run through the limbs. Since the conductive surfaces can be removed in no time at all, our E-Stim chastity device is also suitable for stubborn first offenders.
Size Adjustment
Even in our toughest slammer, a humane accommodation awaits you; but only within narrow limits. Even though the Pubic Enemy No 3 offers room for manoeuvre thanks to its mobile
joints and sophisticated features, there are, however, no possibilities for breaking free. The length of the penis cage can be individually adjusted in 4 steps and the diameter of the clamp can be fixed to six different thicknesses. In addition to the main prisoner, his accomplices are also locked away in an escape-proof manner - the size-adjustable testicle squeezer shows them who is boss. And as if that weren't enough, the "Fang Gang" spacers also have nasty piercing thorns. Harsh conditions of detention, we call it.
No chance for escape: A metal lock with an engraved Mystim coat of arms and a set of five plastic disposable seals would immediately convict you. And even forgetful subs are thought of - with a stack of signs featuring the inscription "Hands off! This prisoner belongs to ___". Inserted into the holder of the penis cage, each sign is a reminder of who owns the contents of the cage.
Extended benefits
Type: E-Stim penis cage
length 82 mm; can be extended by 4 mm each with the 3 supplied spacers
Inner diameter 34 mm at the inlet, 47 mm at the widest point
Inner diameter of clamp adjustable in 6 steps from 33 mm to 52 mm
Plastic corpus with removable medical silicone baffles
2 poles (bi-polar)
Stylish hard-shell case
Spacers with "teeth" included
Incl. metal lock with 2 keys, 5 plastic seals and 10 ownership labels
Electrode cable included
Electrical device needed
Connection via Mystim Plug