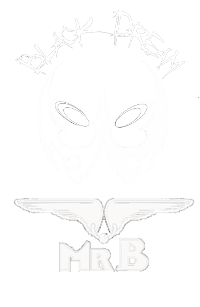 Mister B

NeonWand Accessory Kit

Ft29,890

Tax included

By buying this product you can collect up to 2989 points. Your cart will total 2989 points that can be converted into a voucher of Ft897.

The Tongue:This tantalizing probe is sure to have you licking your lips. The bulb of this electrode tapers to a snub nosed end, giving it the appearance of a tongue, or a small, electrified snake's head, a beautiful compromise between the Mushroom Electrode and the Cloud.
6in/15.2cm long
.8in/2.3cm wide head
Glass, with copper tube
The Cloud: The opaque glass of this tubular attachment lights up and glows blue with an otherworldly luminance that is both soft and shocking.
Length: 6in (15.2cm)
Weight .050 lbs (.8oz)
Made of Glass
The Helix Comb: This is one of the most popular styles in electro play. The teeth of the comb evenly disperses a soft flow of electricity that can be used to caress and tease and the tip of the comb can be used for a strong and concentrated spark.
6.5in/16.5cm long
Comb portion extends 3.6in/9.2cm down the tube
Comb teeth extend 1in/2.5cm off tube
Glass, with copper tube
The Live Wire: The fine metal point of this electrode is perfect for those looking to focus the power of their Neon Wand®. Great for targeting more intense sensations than standard glass tipped electrodes, this probe will intensify your playtime!
6 in/16 cm long
Made of Glass
The Dali: This attachment features a long shaft crowned by two soft arches, lit with an intoxicating glow. Perfect for use on arms or legs, creating two simultaneous points of contact, extending the sensation across a broad swath of skin.
Length: 6in (15.2cm)
Arch Width: 3.5in (8.9cm)
Weight .050 lbs (.8oz)
Made of Glass
The Condenser: This attachment's smaller tip puts out a more focused, powerful connection, letting you control the exact spots to be stimulated and shocked, giving you and your partner an endorphin-re-leasing thrill!
5.5in/15.5cm long
Made of Glass
The Mushroom: Features a rounded flat head, emitting a gently tickling, wide arc of beautiful blue light to guide your explorations across your partner's sensitive parts, making them squirm with delight.
6in/15.2cm long
1.3in/3cm wide head
Glass, with copper tube
The Pinwheel: When using the Power Tripper™ Attachment (not included) this metal wheel of prickly little pins can be rolled over a person's skin generating a somewhat intense shock.