Hello to everybody!
I will start today with one technical things which will further improve your comfort during internet shopping. Following icons which are next to the field Quantity will tell you what is AT THE MOMENT on the stock. It is very useful for those who are not willing to wait and want to have delivery in their hands as soon as possible.
So here are the icons:

- Green means that more than one piece is on the stock

- Yellow means that last piece is on the stock
- Red means that the product is AT THE MOMENT not on the stock
We have once again new items from the offer of Creative mouldings - these are really big!! ;) Check Hendyman fistdildo and Fist dildo .
The male G-Spot refers to the prostate gland, located on the front wall of the anal canal. This walnut shaped gland is responsible for a man's erections, orgasms, and ejaculations.
It has been used for centuries by many cultures to help with prostate congestion, sexual dysfunction, and for sexual pleasure. The results of stimulating this gland are a 'milking' of the prostate, and increased blood flow to the region providing fresh oxygen and nutrients. A 'side effect' is the prostate often becomes far healthier than prior to using these toys. This is why it is so often helpful for men with prostate problems and sexual dysfunction.

I would like also remind you that since now you can pay in our Budapest shop also by cards - you can use Visa, Visa Electron, MasterCard, MasterCard Electronic and Maestro. In several weeks will be possible to use this type of payment also when you are shopping via our web shop. Unfortunately Pay Pal is no longer available.

All the best is wishing you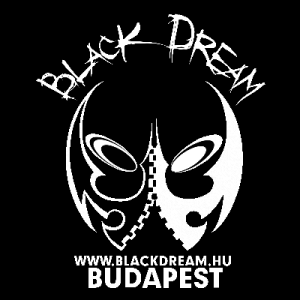 David
http://www.blackdream.hu